Post by faggotygas on Mar 25, 2019 8:52:26 GMT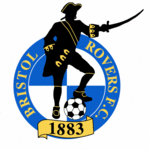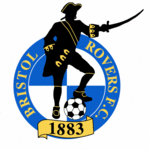 Bonham 7 No chance with either goal. Generally had a sound game with good handling.
J. Clarke 7 Brilliant cross for the equaliser and generally pretty sound defending although does tend to allow the winger too much space at times but has had a good season.
Kilgour 7.5 Bit shaky allowing a bit too much room to his opponent early on but that was to be expected and when you think that they (Plymouth) probably picked him out as a weak link I think he gave a really good account of himself and won a lot of challenges. To me overall he impressed more than any other of our reserve centre halves in the last year and could well press for a place next season so is one for the future.
Craig 6.5 Horrific own goal for which I have dropped a point but overall was solid and I noticed that he was always looking to edge towards Kilgour to be on hand and did little else wrong. It is hard to really be over critical when you consider how few chances Argyle actually created and if it hadn't been for the own goal it would have been an outstanding game for Tony. to be honest some thought it was Kilgour own goal but i8 am so glad it wasn't because Craig can take it whereas it could have been disastrous for Alfie's confidence.
Holmes-Dennis 7 Allowed his player too much room for their first goal but you are going to get that with an attacking full back who with the way the Manager plays you are going to need him to provide attacking width. In possession he looks so calm and dangerous and puts in a good cross.
Upson 7 Worked hard throughout providing a good shield to the defence and getting in a lot of challenges and generally maintaining possession well. Always seems to put in a couple of stray passes which get heavily criticised but was our best midfielder again in what is probably more set up as a defensive unit rather than an attacking one but that said his short passing is generally very good as was seen in the second equaliser where he set up James Clarke.
O. Clarke 6 Great run just before the equaliser but contribution prior to that was questionable but I perhaps would defend all the midfielders a bit because it is difficult a lot of the time to see what options they have because we don't tend to get a lot of players in front of the ball and have little width because of the way we play and the players available which again means that a lot of the time they are having to pass sideways or back.
Ogogo 6 Battled for everything but like our other midfielders not everything came off. It seems GC is happy with the midfield as a whole because the four of Sercombe, Upson, Ollie Clarke and Ogogo is obviously first choice and looking at our results since he has taken over I don't think anybody can really complain because away from home it has picked up an amount of points that DC could only dream of.
Sercombe 5 Another game that seemed to pass him by for long spells but cannot fault his work rate but knowing what he is capable of it was disappointing.
Nichols 5 Plymouth fans are saying it was a miraculous save by Macey right on half time but I look on it more as another example of a striker who just doesn't have a goal in him. Lots of clever footwork and vision but we need a striker to complement Clarke-Harris and chip in with some goals. Nichols for me is too lightweight, a good footballer yes but a luxury that I am not sure we can afford.
Clarke-Harris 8 MOM Worth the money for his goal alone and gets my Man of the match because we needed that goal so much and is our "Roy of the rovers"- what a brilliant signing by GC and hopefully in the summer he can find another Gem to play alongside him. The problem is that all our strikers have qualities but none of then other than then big man have hit the net regularly enough and only in patches have looked good enough.
Subs: Jakubiak 6 put a glorious chance over the bar and didn't really do any better than Nichols.
Reilly 7 A very frustrating player for me because too often when he has played from the start he has looked lightweight and just not quick enough and unlikely to be the answer in terms of number of goals and yet yesterday he came late on the scene and scored a vital goal with a great piece of goal poacher qualities bravely putting his head in and guiding the cross into the far corner. it is times like this when you begin to wonder if long term he could be the answer and needed this season to adjust his game to this level.
Crowd 8 Great support throughout and it was very truthful that the home crowd was like a library until they scored. Personally I would have preferred them to stay like a library all afternoon!
Ref 7 Overall did a pretty good job in what can be a fiery affair.
Plymouth 6 They have some useful players and it is easy to see how they can cause teams problems but we contained them well and had the edge on possession, shots, clear cut chances, corners and less free kicks conceded- what more could we have done and yet Derek Adams seems to think they were robbed! What a plonker, anything less than a point would have been daylight robbery although I didn't think we were going to get anything!
GC - it does worry me that in the long term he doesn't seem to have a plan B but there again if Plan A is working who needs a Plan B! I like the consistency in his team selection and also doesn't seem scared to give youngsters their chance. To me the fact that we are still only three points off the drop shows everybody just what a bad position we were in when Darrell Clarke left. He has managed to stabilise us and now given us a great chance of staying up. With our superior goal difference I would say that our target must be 52 points but two wins could well be enough.
So our next game is our game in hand on most teams and we can at least go to Doncaster and play Luton at home knowing that even the worst scenario won't see us in the bottom four. I would take two points from these two games now. The position is that any of 13 teams could be relegated and the rest all have a chance of the playoffs! Usually at this stage of the season you can look at the fixtures left and there are half a dozen teams who can affect the odds because they have nothing to play for, this season looking at the fixtures of the 13 teams all the teams involved have at least half their games against their "relegation rivals". Unless teams show a great improvement in current form it is unlikely that more than 52 points will be required. if we don't reach this target then we would certainly deserve to go down! UTG
Craig is brilliant. He should be Captain.
Matty Taylor will never score goals. He should be played in midfield, or sent back to Forest Green..