Post by Gassy on May 17, 2019 8:39:24 GMT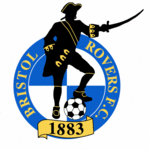 What would I have done though? Probably sold him summer 2017. He'd signed a new contract in 2016 and renewed in January 2018, which to me signals he signed a two-year deal in 2016 to run until 2018. So I would've sold him halfway through that contract, when his sale value was at its highest point, after two back-to-back promotions and our highest finish in 17 years. And he should've probably left then but unfortunately it sounds like, like DC, he was sold a pipedream. But at that point in 2017 is when he should've been eyeing the next career step. Of course, all my opinion but that's what I'd have done/think he should've done.
FWIW, I could envisage Ollie staying here for most/all of his professional career if both clubs stay at a competent level.
Lockyer wasn't a capped international player two years ago. The fact he's been club captain in that time and started week in week out will have massively progressed him.
What makes you think a bigger club was interested during that time and would have paid to take him off our hands
? The jury is still out whether he's good enough for the Championship or whether he could be an ever present in a team promoted from his level.
What makes you think they wouldn't, if we put him on the transfer list?
Since Lockyer said he was leaving on a free, he really dropped in my estimations. This interview for me has sealed it, I have no positive feelings for the bloke anymore tbh. It was Rovers' mistake to not sell him last summer, but isn't it so convenient that he happens to run his contract down knowing full well he will leave end of the season (his words not mine) & without really telling the club. On top of that, he just happens to be turning 24 so we don't get a penny for him.
Just to add to it, Giggs says he needs to play in a higher division to pursue his Wales career (which is one of the main reasons he left), but he has the cheek to tell us he's probably off to a League 1 club.
I personally don't buy this 'you did so much for us' nonsense. He did the same as any other player who was part of that squad, he also got paid handsomely lets not forget. In fact, I'd probably say over the years we have done more for Tom than he has for us. Did he deserve to be captain? No. Does he now? Not really - TC is the one leading the team & motivating them. Did he deserve to be dropped when he was crap? Yes. Was he? No.
People say he is looking after his career now by moving on a free, then I'm looking after my own interests whereby I certainly won't applaud Tom if we face him again, seeming as he'll be playing for a team looking to beat us. There was a whole movement around Taylor leaving for free about going out the back door or leaving through the front door, Tom has slipped through the back door.