Post by eastgas on Jun 20, 2019 7:13:36 GMT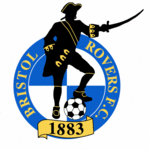 I'll start from the beginning.....
Way back when the original Rovers forum was still in existence the club was really in the doldrums. There was so much negativity around, it was really depressing.
It was then that Jon the Stripe decided to do something positive. About half way through the season (and I stand to. e corrected) a young player named Tom Lockyer made an appearance for the club.
He looked promising but as he was just a youngster he had no sponsor.
Jon decided to contact the club and enquire how much it would cost to sponsor this first team kid. He was told it would cost £120.
Jon came to the forum and asked if there were 11 other idiots who would chip in a tenner with him as a forum group.
Yeah, a few of us did....well, more than a few. The Fans Forum Sponsor Club was born.
As you can see from Jons OP, we ended up sponsoring more than one player that first year and we have been doing so ever since!
In answer to your question, yes EVERY penny is accounted for and it all goes back into the football club.
Any expenditures are discussed here and we normally decide using the mob rule of our members.
A few seasons ago we introduced the Gas Bill were forumers could be challenged to put their money where their mouth is. How this worked was I say "Nichols won't score more than 5 goals all season. I will donate £1 for every goal he gets over 5"
People have "bet" on clean sheets, league position, goals, signings....allsorts.
It's just a bit of fun really and a chance to raise a bit more money for the club.
We are always open to new ways to boost membership and funds though.
I've already covered what you get out of joining elsewhere although I should have said that from the FFSC I have met some really great people that I would never have met otherwise and some of them I would now consider a friend.
I did also meet Gregsgas so its swings and roundabouts.
I hope this answers your questions, but feel free to keep asking!
Thanks Hugo, it seems like a great idea to me will be joining this evening, the more money for the club the better