Post by cj on Feb 4, 2020 12:59:00 GMT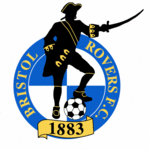 The answer to that question for me personally is simple. I feel he has already found the formula to make us better. It's now down to the players to fit into BG's formula.

Ollie Clarkes interview after Coventry on Saturday confirms the 2 issue's on the pitch at the moment. These are:
The new way the team is playing under BG means they need better fitness levels and will take a few more weeks to get to the required fitness, especially for the new recruits and returning injured players. So as their fitness improves the results should improve.
This week is the first full week where BG will have to work with the squad to get them working on implementing his idea's. These extra days will be valuable to BG and will only help with fitness and also help improve performances too, which again should improve the results.

I keep saying it and I am not sure why its like rocket science to some but a change of manager at the club often will mean a step or 2 backwards before that club moves forward again. Look at GC at Mansfield for example. That is at one end of the football pyramid and look at Arsenal at the other end. New manager Arteta and its taking a while for them to win games but everyone can see slow improvements each game. Same applies to us. Patience and understanding from the fans here is key.

Couldn't agree more - nicely put.
Coughlan to Garner wasn't just your ordinary managerial change, it represented an identity shift & cultural reboot for the team and club overall.
Logic
would suggest that more time on the training field with the players will = better football and results. If it doesn't then there's potentially another discussion to be had at the end of the season, but it's not a discussion to be having in the very early stages of this fairly large transition Garner's undertaking, IMO.
Yep, logic. Here is the meaning of the word... "a particular way of thinking, especially one that is reasonable and based on good judgment". Now I can see why I am seeing some daft comments by some. There is a lack of logic.