Post by Deleted on Jul 2, 2020 19:45:38 GMT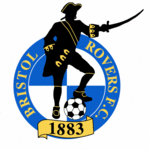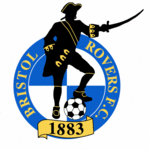 Yeah I think we can all empathise with why it's happening, I saw a reference to Blair and Brown earlier for their unregulation of BTL and Brown's attack on the pensions which meant investing in property became far more attractive and housing prices have soared from there. Yet more evidence of how New Labour are responsible in part for some of the poor social mobility issues we are experiencing today.
But it's like everything in life- in moderation BTL is fine, even needed as people need temporary homes for convenience for all sorts of reasons. But it should be capped- 2/3 houses at most. What we've ended up with is rich people with "property portfolios" (and footballers are a big actor in that sector) who build their 'business' and livelihoods around owning as many houses as they can get their hands on. They even have the cheek to call themselves "entrepreneurs" when buying more housing stock just because you can is about as basic bitch in terms of inventive ways to make money that there is. That's the problem with the whole system- it takes no real intelligence it just takes a certain amount of money and a certain amount of privilege ( that gets you that money in the first place) and then once you've got two houses it snowballs and you can invest in more and more and then if you're a real horrible bastard you convert those houses into HMOs and charge £500 a month for a bedroom in a house with a rotating cast of characters who live with you. The whole system is rotten to the core.
I agree with the fact there is a problem, but not your solution.
We do not need to constrict supply by punishing the private sector, we need to expand supply by more public sector building of social housing. That in itself will put downward pressure on house price and therefore affordability. You are right, absolutely, that a flexible rental market is needed to supply the younger, more job mobile population. Which is where a quality private sector provision kicks in. But trying to squeeze hard pressed families into that very sector, which is what we are doing doesn't work and costs the taxpayer oodles in in-work benefits.
The economics of the madhouse.
Well it's one or the other- build more houses or restrict purchasing of them, they are dofferent recipes for the same outcome: more availability for the first time buyer with the knock on effect that more supply should make house prices more affordable and make it easier to save for a deposit.
But, call me a pessimist, I really don't see any sort of downward pressure out on house prices in my lifetime. We have got to a point where too many livelihoods and retirements are tied up in property. It's a bubble and we even have the means to artificially keep the bubble inflated through the interest rate which the BoE will continue to lower primarily to avoid a collapse in the housing market. The entire system is set up to fellate the home owner and it annoys me as a non-homeowner because imo, if you can't afford to weather the bad times you shouldn't be in the housing market in the first place. The lack of any economic consequence for the homeowner only makes it harder for those on the outside looking in to get on the ladder because the state is complicit in ensuring their asset value only ever increases.
So yes, let's see what the coming years do to aid supply. Won't be holding my breath!