Post by Deleted on Jul 1, 2020 11:41:24 GMT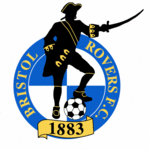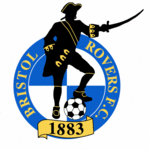 But I guess extraordinary circumstances (covid) call for extraordinary solutions (furlough and spending). Actually, I think BJ is copying the American solution after the war in the 1940s rather than the Labour Party when they spent their way out of the problems of the war.
But I think you're looking at politics in terms of left and right and traditional politics whereas BJ doesn't fit into any compartment comfortably. Im sure his own side will be as puzzled and perhaps worried as the other side. As we've seen over the past few days with the civil service changes at the top don't expect the normal with Boris. He wants to be radical and shake up government and I suspect there's a few more ironies to come yet for you to be shouting about.
I find the whole debate around spending and it's corbyness all a bit tedious,we live in Consumer/Demand economy and the way to stimulate that is to start spending money on infrastructure,it generates jobs and puts money in pockets.
I don't care who's idea it was or is as long as they get on with it.
Corbyn is a small footnote in history whereas this crisis is written large and requires imagination and will if we are to prevent a sustained downturn.
Absolutely, but but I do think it's appropriate to point out that the critics of spending are nowhere to be seen after Corbyn was pilloried very personally for his spending plans. This isn't a new policy post CV either. The Tories had promised a big spending increase as part of their election manifesto and it was not heckled nearly as much as Corbyn (although yes, free broadband etc was a bit "out there").
I agree with the spending and to address Warehams point yes Boris will do what his own popularity dictates he do as opposed to doing what a typical Tory might do...but at the end of the day he is still Eton educated and from a privileged background so forgive me for thinking that first and foremost he will still be putting the interests of the privileged elite ahead of the jobless single parent who needs to work to feed their child. They have made an utter balls up of the pandemic and we are heading for a no deal brexit so Boris needs to hit the next delivery to him out of the park for a home run to bring some much needed succour and comfort to the worst off who (obviously) are suffering disproportionately to Boris and his friends. Let's see what he can come up with.