Post by warehamgas on May 26, 2021 20:04:58 GMT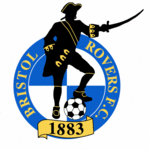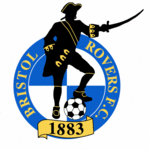 JFT96
So, tell me exactly what else is there to come from this.
Because for the last 30 years it has been about the blame game. The police, well apparently they're to blame. But what about the supporters who rather than go to the sides of Leppings Road just pushed down the middle, and the fences, put there as a result of years of seeing "supporters" go on to the pitch to try and attack other people.
Then there is Bradford, an absolute tragedy, but ask any kid about football disasters and they quote "Liverpool". Sadly because Bradford wan't and isnt one of the top six clubs their tragedy has been mostly forgotton, especially by the media. Certainly not by the people of Bradford or the club (and I know the owner personally).
Then there are Liverpool whose "supporters" were directly involved in causing the tragedy that happened at Heysel, not many supporters can or want to remember that, and finally the biggest disaster was at Rangers. how often is that "remebered" by the media?
The truth is there is a media story about Liverpool and the Wednesday ground virtually every year. They are "searching for the truth", and the truth is there, but there were many truths that day. A lot of Liverpool supporters without tickets. The police opening the main gate at Lepping Road, because they feared trouble in the streets, the fences put at up at all games because of poor behaviour by fans at games, (we had them at Eastville).
No I am not sorry for my comment because
I dont see anything else, or anyone else that can take the blame,
what I will point out though there were no problems at the other end, where there was a terrace and fences. Why was that? No one has ever asked or answered that question. Perhaps they all had tickets, perhaps they were better behaved, perhaps there was a big police presence at that end. I dont know, I wasn't there, I was watching Rovers at Brentford
As a result of this the fences came down, and that was a good thing for all of us.
Yes the families and supporters of those clubs will go on remembering what happened, and that includes the Italian supporters that were Heysel that day. But over time as people pass on, these things will become history, and in todays world, history, apparently is anything over 20 odd years.
And no I am not ashamed, I have witnessed (by film and TV) all of the above; outrageous at the time, but as I said previously sinking in to the realms of history.
What else to come?
Perhaps justice for those families who lost relations and the truth about those in authority who lied, changed statements and have tried to misdirect what really happened on the day and the subsequent cover up.
If you can't see that or what the families have been fighting for all these years then you really do have as little understanding of the issue as your post seems to show. Your posts are completely contrary to what the Taylor Report and the Independent Hillsborough Panel reported years afterwards. Their reports talked about the evidence they uncovered, your posts are full of your prejudice.
But Big Jock is perhaps correct, nothing good will come of this.
UTG!