Post by Deleted on Oct 26, 2020 14:46:51 GMT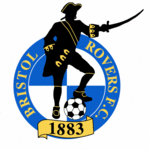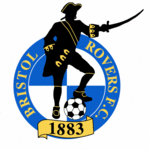 You cant avoid the detail.
This has been covered.
Already covered and debated under the Brexit thread.
Right, ok.
So I guess its ok to keep on making the same less than fulsome responses?
A bit like suggesting your vote will influence interest rates, the stock market and your private pension.
Anyway.
365
I agree, but I don't know how you can bridge that divide in the current climate because there are stark gaps between the main parties. Labour could move more to the centre (I've heard a lot of complaint about Labour being consumed by identity politics which has turned off core voters and I too have no time for that bollocks) but even then I am not sure they would appeal to the rabid demographic that has emerged in the build up to Brexit who seem to want a lb of other people's flesh as payment for some unknown grievance.



I recall the yougov poll that found that half of over 60's who voted for Brexit would do so again even if it meant that a loved one lost their job. That says an awful lot about our country imo. Statistically the boomer generation are more likely to vote and seem to be more in favour of Brexit and Conservative politics so we have to understand what has bothered them so much that they support Tory politics and seemingly harmful strategies like Brexit. I don't think even moderate parties can appeal to that sort of mindset. Maybe we just have to accept that we need the harsh realities of Brexit and a post covid world for them to wake up to the mess the country is undoubtedly going to be in.



I am somewhat confident that we will see a labour government in the next ten years if only because the long term repercussions of CV and Brexit will be too much for the Tories to be able Shake off. But what state the country will be in by that point both politically and in terms of social division will make it an almost impossible task to do anything about.
Well, as a boomer, I couldnt disagree more.
The thing is taking down the Tories on economic policy and social policies is easy, they are their for the taking.
If the centre (or opposition) did not keep shooting itself in the foot by pursuing unelectable policies and people they would never win.
My timeline is 1970 when I was eligible to vote.
Since that year when the country elected another buffoon in Ted Heath, has there been a period where a Tory Government has led a cohesive Government which resulted to the improvement of the majority of people in this country across all areas and demographic?
You wont be able to because its never happened.
All we get is demonization of segments of our community, declining public services, deregulation that leads to catastrophic economic and environmental impacts.
They get away with it because they appeal to the lowest common denominator of nationalism.
Thats it.